Questions Answered
OK: how to get in touch with me, things about storyboarding, internships, and drawing style[[MORE]] Anonymous asked storyshots something along these lines:  Hi Emma, What's the best way to contact you for panel/school project interview/school lecture/to critique my boards/to transfer piles of money to you? Are you in LA?  You can find me on LinkedIn (which has messages) or you can...
Emma Coats | LinkedIn →
My linkedin - because tumblr is terrible with correspondence and facebook is creeping me out. If you want to connect like pros hit me up there. 
1 tag
1 tag
Questions and Answers
Your questions, my answers [[MORE]]Anonymous asked storyshots: I have a question from the Drawing from films post! What do you think bout Christopher Nolan's movies? I was thinking about giving Inception a shot. You can do the exercise with any film. With each filmmaker you'll start to notice their specific visual style. The most important thing your first time through is to...
2 tags
3 tags
1 tag
1 tag
5 tags
New Year, big question
Today I am answering one question: [[MORE]] Anonymous has multiple questions: Anonymous asked storyshots: Hi there, I've been reading a lot of your stuff, and I'd like to have some clarification on your opinions and thoughts. First, what do you like and dislike about Raiders of the Lost Ark? I watched it a couple of days ago and while I enjoyed it, I felt many of the realistic...
1 tag
1 tag
"The Cat" by Tove Jansson, from The Summer Book
nyrbclassics: (Pssst. Our Tove Jansson collection is currently available at 40% off the retail price.) IT WAS a tiny kitten when it came and could drink its milk only from a nipple. Fortunately, they still had Sophia's baby bottle in the attic. In the beginning, the kitten slept in a tea cozy to keep warm, but when it found its legs they let it sleep in the cottage in Sophia's bed. It had its...
3 tags
Questions, answering some questions -
Ways to practice pitching, animation programs, stagnation and sound. [[MORE]] Anonymous asked storyshots: I just realized I don't give a shit about working in finance even though I just finished my degree. My real passion is creating really cool worlds (since I was 10) and characters and playin out situations in my head and as of late I've started actually writing this stuff down....
3 tags
Writing as a drawing tool
Writing as a drawing tool - yeah, that sounds weird. If you wanted to work with words, you'd be a writer, right? This isn't beautiful writing, though. This is organizational, planning writing that I'm going to talk about. Writing out a scene beat by beat. Outlining an entire story. Full disclosure: I'm not a visual thinker. If I've only met you a few times, I...
4 tags
More questions!
This week: set planning, NDAs, dropouts, and film races (sorry about the walls of text; the formatting is acting up for some reason) [[MORE]] confusedplatypus asked storyshots: Hi, Emma: On my very first attempt at storyboarding something I hit a bit of a snag. Which usually comes first, storyboarding or designing the set pieces? Is it a back-and-forth process where one informs the other as...
3 tags
Watch
A 1 hr talk by Michael Arndt (writer of Little Miss Sunshine and Toy Story 3 - Oscar win & Oscar nom respectively). He's great at breaking things down and clear explanations… and he's great at explaining endings. Interestingly he talks about how he was watching a kids' beauty pageant on TV and how it would be great to see a little fat girl get up there and you think...
5 tags
This week: tough questions
This is like Dear Abby, but my only expertise is in making stuff up. [[MORE]] Anonymous asked storyshots: Hi Emma, Something I've noticed in the movies a LOT is that male leads seem to be allowed to be ugly, homely, or fat. This very rarely seems to be the case with female leads. Sure, there are exceptions: America Ferrera's roles in Ugly Betty and Real Women Have Curves, Nia...
6 tags
Late question Monday
Have some more answers to your questions… your many, many questions [[MORE]] adams10nc asked storyshots: How do I get permission to repost your "22 Rules of Storytelling According to Pixar?" Just repost them, that's how it works on the internet! I would be happy if you'd link back to my twitter account, @lawnrocket , where I am continuing to post story stuff....
1 tag
Anonymous asked: Is the header of your tumbler Raiders of the Lost Ark?
5 tags
Answering some questions!
Question time! Answer time! Storyboarding, directing! Hear all about it! After the break:[[MORE]] Anonymous asked storyshots: Hello Emma Coats! My name is Kacy. I am a 12 year old girl who has the dream to direct for Pixar Animation Studios one day. I already have a screenplay going. I won't tell you what it is about over the internet, it's too public. My question is: How old do I...
3 tags
yunyin asked: Hello! I have trouble writing characters being mean and/or unpleasant, and sometimes I have a hard time letting bad things happen to them. I think I'm putting too much of my own personality into the characters. How do I stop this and write them properly?
3 tags
Anonymous asked: For a shy main character how do you write dialogue? I'm having trouble with writing for him. -Alec
4 tags
Getting stuff done... or started.
A couple weeks ago I was asking on Twitter what holds you up from making things - stories, drawings, art, films. Here are the problems that emerged as common and what I've got to say to give unproductivity what-for… based on my own experience. What holds you back from creative endeavors? What I work on won't be any good. It won't be worth the time invested. It will suck. ...
5 tags
Watch
I was lucky enough to get into one of the classes Bobette Buster taught at Pixar last year. Her class focused on short films for a weekend, and a lot of what she talks about sticks with you, it's good stuff. One thing she said that blew my mind (cause it's true): "Cinema is an experience, not a message." The video above is more about WHY we tell stories and is full of...
San Diego & Toronto!
If you're going to be in San Diego this weekend for Comicon, do yourself a favor and stop by Trickster too. It's at 795 J St in San Diego (handy Googlemaps here) and it's a pop-up dedicated to creator-owned projects and the creators themselves. When the crush of Comicon gets too much for you, head over to the Trickster bar and meet some awesome people. Yes, there is a bar. ...
3 tags
4 tags
Question Monday!
Some answers to questions which have stacked up in the inbox.  p8tons —- Yes! PM me with your email.  [[MORE]] seanvictorine asked storyshots: I was curious, why are you leaving Pixar? A: I have been directing my own live-action short films for the past four years, and I fell completely in love with it. Being outdoors! Working with actors! Finishing things quickly! Leaving Pixar and...
4 tags
James Cameron & JJ Abrams in conversation with...
This is a rare & very cool chance to listen to three directors talk about directing. These guys know what they're doing, and there are some great lessons to be drawn from the conversation: - Spielberg, about 2-shots as opposed to singles: "You're the editor, as an audience. You get to look where you want." - Improvising is a strength: Spielberg talks about how he let...
Just something to keep in mind
It is hard to get in touch with you guys when you leave anonymous messages in my tumblr inbox with no contact info. Email addresses, people! Or at least ham radio callsigns or geographic coordinates or something!
3 tags
Some explanation on number 9 from the #storybasics...
So this is getting a lot of play (full list of 22 here on this blog) #9: When you're stuck, make a list of what WOULDN'T happen next. Lots of times the material to get you unstuck will show up. Actually this one was the prompt for the short film I'm finishing up right now. I heard something like it in an interview between John Cleese and William Goldman (one of my heroes,...
4 tags
22 #storybasics I've picked up in my time at Pixar
I tweeted these forever ago, but the internet just noticed and I figure I should probably at least put them on my blog. I'm glad people are finding them useful. Here they are, a mix of things learned from directors & coworkers at Pixar, listening to writers & directors talk about their craft, and via trial and error in the making of my own films. #1: You admire a character for...
3 tags
2 tags
Anonymous asked: I really admire your distinctive voice as an illustrator and visual communicator. I am a student and would love to work as a storyboard artist, or generally in preproduction art and I was wondering what is expected from an artist at Pixar? Do you have to adapt your style, in order to fit the established appearance of a specific project? Thank you, I would be grateful for any input you could give....
4 tags
1 tag
1 tag
3 tags
"I know the feeling of "if I could just get a chance, I could prove..."
– It often feels unjust that people discount you before you even have a chance to prove yourself… so don't wait for them to give you a chance. Prove it. That'll get their attention, guaranteed.
1 tag
3 tags
3 tags
2 tags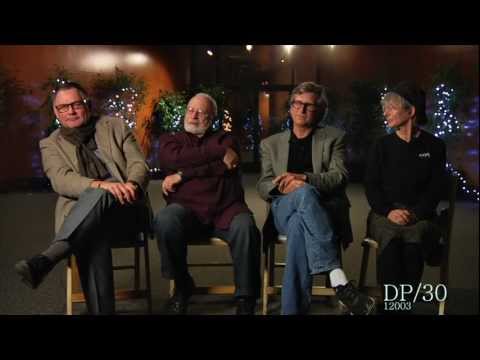 1 tag
3 tags
1 tag
1 tag
3 tags
ramirezsketches asked: I am looking for more reference materials. Can you recommend any books on storyboarding?
3 tags